Skallywag Bay Adventure Park
Skallywag Bay is Trinidad's first theme park. Families will be able to explore the land of the 'Gruffles' in this one of a kind adventure park.
Skallywag Bay Adventure Park is currently in construction literally around the world. The concept design was done in our studio. We are also building all of the park's themed features in our shop, then packing them into containers for transport to Trinidad. The train chassis is being designed and built in California. The artificial rock is being built by a firm out of Ontario. The rides are being built in Italy, and many other components elsewhere around the world. All the pieces will be shipped to Trinidad to be assembled into a very cool theme park. Onsite they are beginning the land forming and buildings.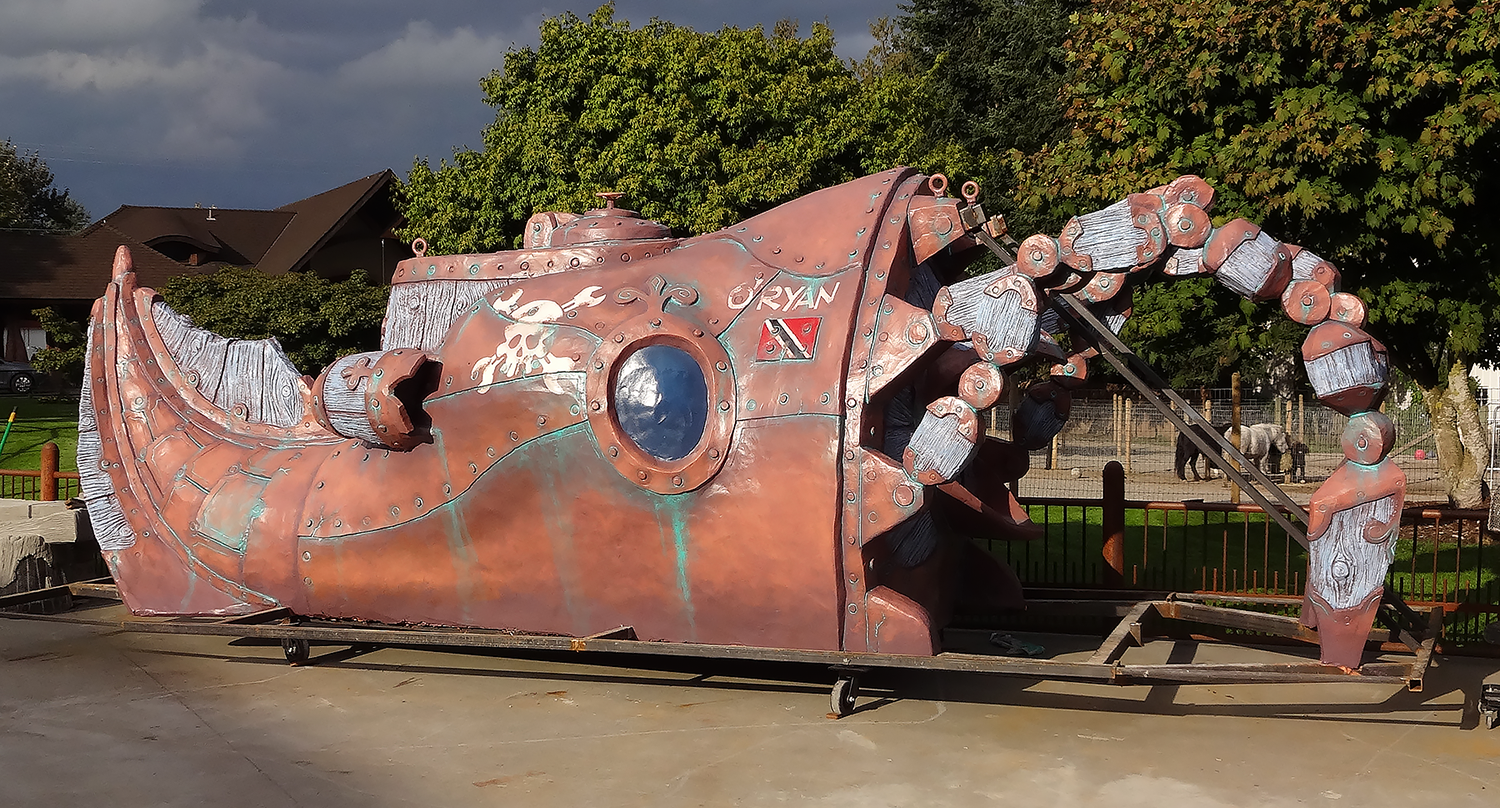 ©2015 Sawatzky's Imagination Corporation